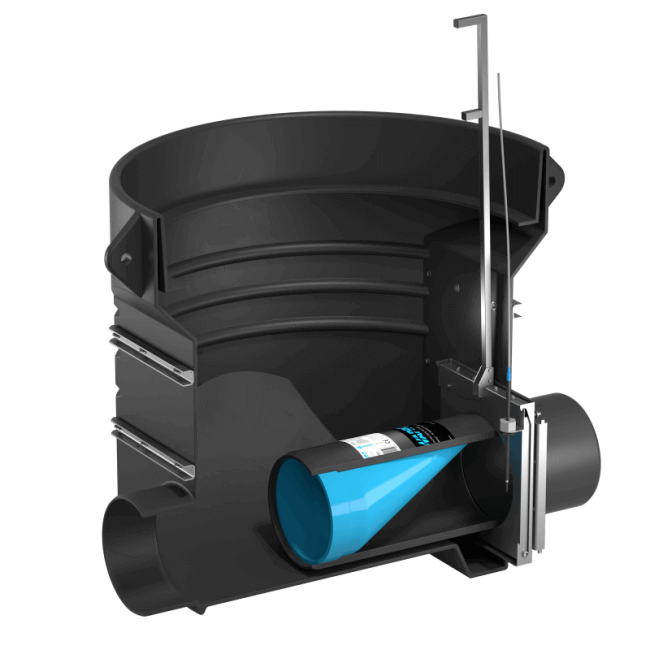 Solution
WaStop® Access
Kristinehamn Municipality's Water & Wastewater department had installed  several WaStop inline check valves previously on other problem sites, both in sanitary sewer and stormwater networks. They've found WaStop to be easy to install, reliable, and a high quality product. 

Wapro recommended a variation of WaStop for this particular project, WaStop Access Large, which is an all-in-one chamber and inline check valve solution. This was ideal for Sannakajen due to the lack of chambers in the network. WaStop Access saves on installation costs, requiring only connections to the inlet and outlet pipes. It is also low maintenance given that the check valve module is accessible from ground level.
- The fact that you can perform maintenance on the inline check valve without going down into the chamber is an extra plus and one of the main reasons for choosing WaStop Access, says Tommy Holm, Network Supervisor at the Municipality of Kristinehamn. 

A total of 8 WaStop Access chambers were installed on the sewer laterals at Sannakajan. The WaStop Inline Check Valve provides the best possible protection against flooding caused by backflow. The residents can now sleep peacefully through storms without worrying about water in the hall when they wake up.
Go to product