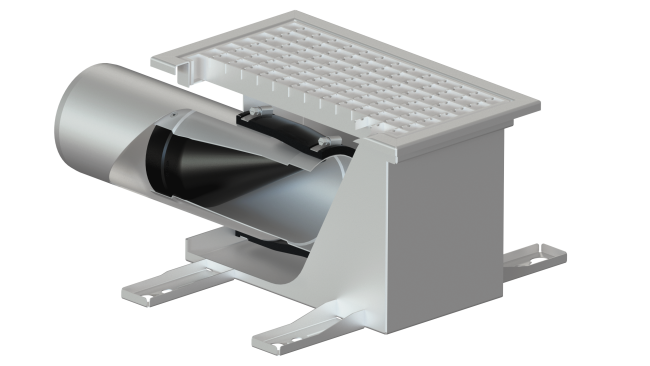 Solution
WaStop® Floor drain
To prevent water from backing up into the basement stairwell, a floor drain with Inline check valve WaStop was installed. The backflow preventer acts as a protection, preventing water from the public sewer system from flowing back and entering the basement.
Now, residents in this residential area no longer need to worry about basement flooding or damage to their belongings during the next rainfall or melting period.
The WaStop backflow preventer is a market-leading solution for protecting properties against water and flood damage.
Go to product
Does this sound interesting?
Contact Charlie Sullivan for more information
Charlie Sullivan
Territory Sales Manager (GA, VA, NC, SC)